Cook'n'Mark's Cornucopia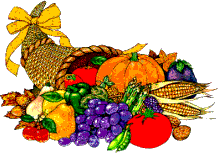 An Abundance of Uplifting Creations
Music, Lyrics, Videos, & Poems

MUSIC
MP3s
The first five numbers are your best sampling.
Descriptions:
#1 best experience
#2 best message (OK City and 9/11)
#3 greatest exuberance
#4 best dreamy trip
#5 best welcome for a newborn child
There follow many more productions that we hope you'll find time to enjoy!
1) White Light Lyrics ©1987
3) A Visit from the Dolphins (instrumental) ©1992
4) Riding Thru a Dream (instrumental) ©1992
6) Joy (instrumental) ©1992
8) Nothin' is Wrong Song Lyrics ©1988
10 ) Life Force (instrumental) ©1993
11) Desert Rain (instrumental) ©1992
13) Spiritual Being Lyrics ©1987
14) Illumination (instrumental) ©1992
16) Come Out to Play Lyrics ©1985
17) Drum Dialogue (instrumental) ©1992
18) Love and Trust Lyrics ©1981
19) Global Anthem Lyrics ©1993
21) Journey (instrumental) ©1992
22) Power of Goodness Lyrics ©1988
24) Teddi's Theme (instrumental) ©1992
25) You and I - Home
©1988 ©1988
26) Moonwind (instrumental) ©1992
(a Christmas song)
28) Prairie (instrumental) ©1992
29) Golden Moon (instrumental) ©1994
30) Reincarnation Rap! Lyrics © 1993
Now recorded as a YouTube video.
Prairie Dolphins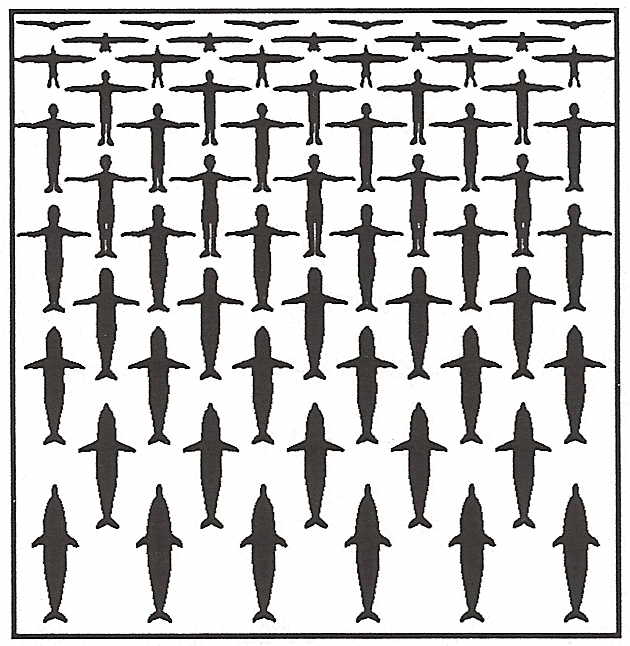 (All songs © 1992 Connie Cook Smith)
Journey, Riding Thru a Dream, Illumination, Teddi's Theme, Dreamfields, Tabla Reflections
Joy, Drum Dialogue, A Visit from the Dolphins, White Light (studio version), Prairie
Cook'N'Mark Live!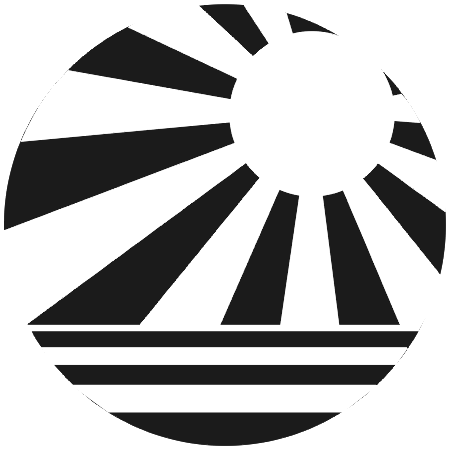 (All songs © 1992 Connie Cook Smith)
I'm Okay, Realize, Sanctuary, Power of Goodness, Spiritual Being, Moonwind, Nothin' is Wrong Song
You & I - Home, Forever, Desert Rain, White Light (live),
Drum Dialogue (live), Smiling
Unrecorded Song Lyrics
POEMS
Now recorded on YouTube as "Reincarnation Rap"
A True Ghost Story
The Eternal Nature of Life
©2006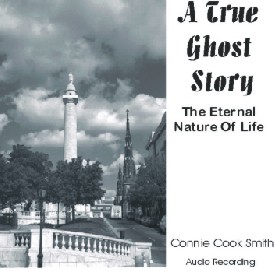 Dramatically re-created by the author herself –
highlighted with her transcendent original music –
this authentic experience will transfix you with terror, then humor, then beauty.

It's a 30-minute listen that has the mesmerizing quality of an old radio show,
when everyone gathered around for a story.
For this one, perhaps choose an evening when the shadows begin to fall.
Grab a friend, a candle, and a glass of wine.

You might even plan a Halloween gathering around it,
for something more meaningful and exciting than usual.

And don't miss Connie's interdimensional song at the end, "Come Out to Play":

"I know a secret doorway through
an ancient garden wall..."

Lovingly produced with Mark – her husband, engineer, partner –
it's likely you will never again have a listening experiencing quite like this one.
Preview to hear 30-second sample at CD Baby; press either Play button under Preview box.
VIDEOS
aka "Justice of God"
© 1993 Connie Cook Smith
"What if reincarnation is true...?"
Toward The Good Of The Whole
© 2007 Mark Smith
An exploring that a human being by design contains a wholeness perspective
(part in the whole/whole in the part)
and that all humans have a natural inclination toward the good of the whole.
More at Wholeographic Possibilities
Science Questions?
© 2007 Mark Smith
This is a video version of this webpage by the same name.
Perhaps the known could be more complete if the unknown were allowed into the known?
Perhaps to be human and look at nature only through the mind is ineffective?
Secular Spirituality
as expressed by the musical group Yes
© 2006 Mark Smith
The introductory video to a presentation Mark gave which highlights secular spirituality as natural,
a birthright, a universal democracy, holographic (whole), empowering for all and accessible to all.
Bringing spirituality down to earth.
Here Also
Good and Evil in America
© 2007 Connie Cook Smith
A brief, clear narrative on 9/11 lies and dangers in all religions.
Connie Cook Smith's Website
Mark Smith's Website